ANNOUNCEMENTS
Janet Sees
LeAnn Rimes-Cibrian
At Choctaw-Durant!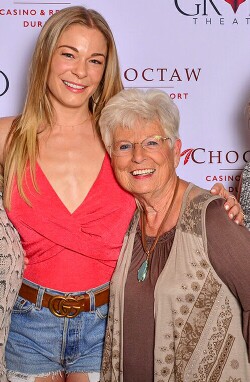 Please click to see a larger version.
Our Janet went up to Durant, Oklahoma to see LeAnn Rimes-Cibrian perform at the Choctaw Casino on July 1. This is the picture taken of the two of them. We will have Janet's words on the occasion in the very near future. And we'll be sharing this on social media today.
Thank you, Miss LeAnn!
Mesquite Opry Page
Now on Facebook!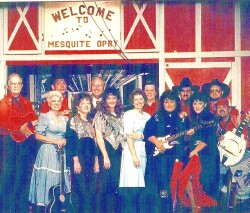 Please click to see a larger version.
Emma Tucker Dixon started a Mesquite Opry page on Facebook, which you can go to by clicking here. As of April 16, this webmaster was granted administration privileges to that page, which is such a great honor! Many exciting posts are planned.
Janet's Albums on
CD Baby!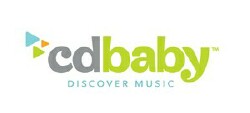 You can buy several of Janet's album CDs on CD Baby by clicking here. Below is a screen grab of what CDs the page presents. Congratulations, Janet!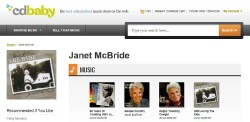 Please click to see a larger version.
Two Songs from
Janet's New CD
"Here I Am!"
Picking sample songs from Janet's new CD was a difficult task, as there were so many favorites. Chosen were two that were not already on this website. You can click the little speaker icons to listen.


Who Is this Jesus Person?


Like You Did
Note from the webmaster on "hurtin' songs:" on the inside of Janet's CD, Tex and Mary Schutz refer, with great reverence, to Janet's "crying-hurting" songs. After years of theological studies, this webmaster would like to point out that these songs suggest a Standard of Right-ness.
In each one that Janet wrote, there is the teaching that a happy relationship, with loyalty and dedication, are the Right way to enjoy Romance. Congratulations to Janet for finally meeting her John Ingram--who fulfilled, for her, that teaching.
We will forego placing these on our Audio Page until after the webmaster has upgraded his computer system.
JANET'S LATEST CD AVAILABLE!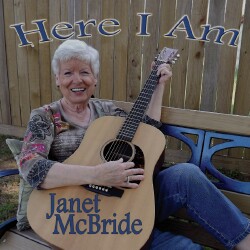 Janet's new CD "Here I Am" is now out of production and ready for purchase! On it are twenty-seven songs, with one brand new release.
The new number is "The Lottery," listed as song #17. The rest have been remastered and re-issued, the mastering done by the late Phil York, who produced Willie Nelson's "Red Headed Stranger."
To order this CD from Janet, just send $15 PPD to the address listed immediately below:
Janet McBride
P.O. BOX 850351
MESQUITE, TX 75185-0351

You can contact Janet via her Email by clicking here.

Janet previously forwarded pictures of the front and back of this CD, which was produced by her friend Mary Schutz. With both photos you can click for larger versions.

There is a story to tell about "Here I Am" -- why Janet chose the songs she did, where they came from, and more. We plan to present that story, in detail, after the webmaster upgrades his computer system.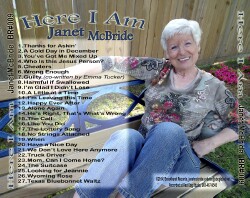 In Memoriam
John Ingram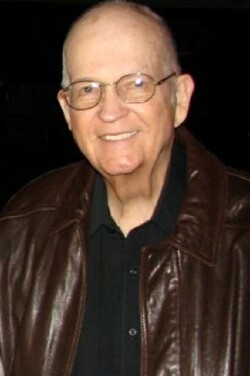 Please click to see a larger version.
On December 22, 2010, Janet's husband John Ingram went home to be with the Lord. Just a few days before that, he was with Janet and their granddaughter when this photo was taken. Here are Janet's words:
We all commented that night at how great John looked and how he was able to climb the stairs at the restaurant and how happy he was.
I had not seen this photo until last week. I did not take the camera that night but this photo was taken by Devri McBride. It was her Birthday dinner at a restaurant in Dallas.
How cool is that photo?
You can see all of our tribute information regarding John by clicking either here or on the menu button to the upper left entitled "John." Thank you, Devri, for sharing that picture!
MORE ON JANET
CHANGES IN
CONTACTING JANET
This webmaster is sorry, but, as explained in our ordering sections on this page and the Orders page, the forms we used to use to contact Janet were generating from 50-75 spam Emails a day. Each one had to be examined closely in case it came from you, one of Janet's fans.
We have therefore removed the forms, but left the Emails with which to contact Janet or Pat Boileson, Fan Club President. We've also included product price information on Janet's new CD, "Here I Am."
Janet on Twitter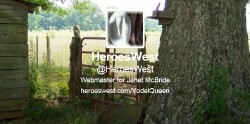 Our Janet is far too busy to maintain a Twitter account herself, but this webmaster posts photos of her under the HeroesWest brand.
If you have a Twitter account, just search with hashtag #JanetMcBride, then click "all," and you will see the postings listed.
Janet's Biography on Amazon!

You can now purchase Janet's new book, Still Lovin' the Ride, on Amazon! Just click the screen grab below.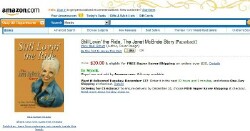 You can also download two of Janet's mp3s from Amazon by clicking this link, or several of her CDs by clicking here. Congratulations Janet!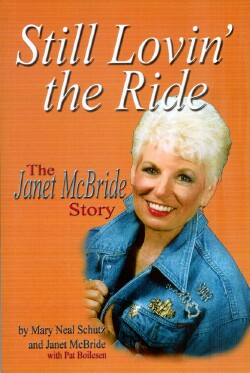 Janet is grateful for the response to her new book. You can see larger versions of both front and back covers by clicking the photos above and below.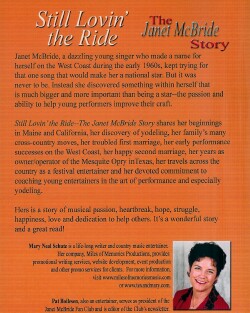 She worked for nearly two years with both Mary Schutz and Pat Boileson to create this very interesting, entertaining, and informative biography of her life. Ms. Schutz is a web designer in her own right, and has decided to create a website for Janet and this book. You can learn much about both when you visit that website by clicking the picture below.

Janet says of this new site: "It is meant to put the book out where it can be seen and purchased hopefully." Congratulations to Janet, Mary, and Pat!
You can now order this book, or the "Still Loving the Ride" CD, by choosing radio buttons on our order submit form! You can also see a list of product prices just above that form.
-o-