Below, you will see small screen grabs of the four pages you can go to for purchasing Janet's book and music.
Just click the photos to go to their shopping websites!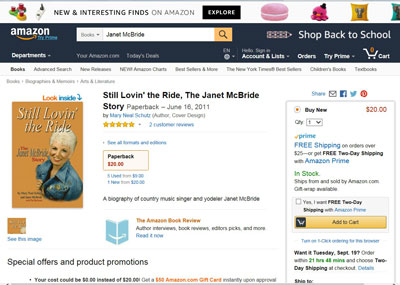 Janet's Autobiography on Amazon
Above, at the top of the page, you will see a drop-down list which will take you to other pages on this site related to Janet's products.
One will describe her book, another will offer photos of her various musical items, and the third is a Discography listing each product, and the songs included where applicable.
Enjoy!
-o-