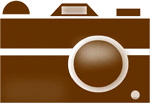 One of the newest photo-share opportunities available these days is Instagram. Our previous photo albums on this site were made by software that is decades old, and therefore we've decided to replace them by using an Instagram page for Janet.
You can visit that page by clicking here. There is also an icon to it at the bottom of each page in this website.
Below are some older photos from our previous photo collection, and one new one from a recent Gene Autry Fan Club get together.
The Instagram page is in its infancy, and we plan to populate it soon, once the overall site reconstruction is completed.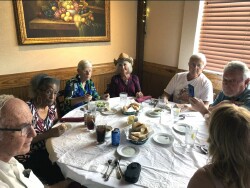 Please click to see a larger version.
This is Janet at the September 21, 2019 Gene Autry Fan Club meeting. For some reason, she is often photographed right in the middle of "chowing down." :-)
President Ronald Reagan
At the Mesquite Rodeo
November 5, 1988
Picture taken by John Ingram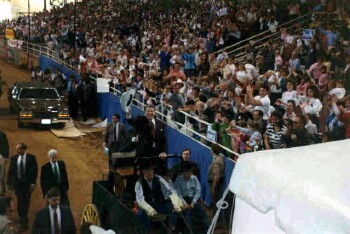 Please click to see a larger version.
From the Gene Autry Museum
Lifetime Achievement Award
Video on Janet
Please click to see larger versions.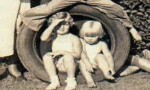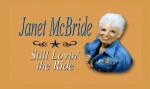 -o-